A New Year, A New Quilt

Saturday Sampler is HERE!

The big reveal is here for the 2016 Saturday Sampler. We are so excited to show you what we have planned. We just know you are going to love it.

Saturday Sampler is held on the second Saturday of each month. Class times are 8:00 am and 9:00 am. Don't forget to be here and in class by the start time.

We have so much to show you and many different ideas that you can do with your fabrics.

Now I know you are all wanting to see what this next year's blocks will be so.... Here it is!

What do you think?



(Yes, it is supposed to be blurry & a BIG surprise)


---
SALE



The clearance table is still up so don't forget to come take a look at all the yummy fabric. You can buy 1 yard, get 1 free!


---

Oh, the Possibilities... FOR WINTER! (and Valentine's Day, too!) from Kimberbell.

We have this book which has so many neat and fun projects, sure the cause ooohhs, and aaahs!




Here is 1 project from the Kimberbell book.
(Kits available)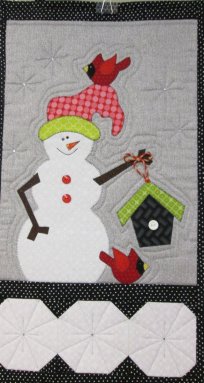 Store Hours:
m-f

10:00 am - 6:00 pm
sat. 10:00 am - 5:00 pm
VALLEY FABRIC SHOP



102 Mountain Meadow St.
Lyman, WY 82937
307 786-2653
www.valleyfabricshop.com