Good friends are like quilts, they never lose their warmth.

We hope you had a fabulous Labor Day!


---


SALE, SALE, SALE



Fall Frenzy



The Official Start of Quilting Season is here and we want to celebrate with our

Fall Frenzy

.

September 15, 16 & 17

September 15 from 10:00 am to 9:00 pm
September 16 from 10:00 am to 6:00 pm
September 17 from 10:00 am to 5:00 pm

On Thursday, September 15 from 6:00 pm to 9:00 pm come enjoy our Featured Guest at a

trunk show.



All Fabric (1/2 yard cuts or more)

20%

off and all remnants are

50%

off.

There are so many ideas to get ready for the Holidays and also to enjoy during the cold winter months.



---
Emily Herrick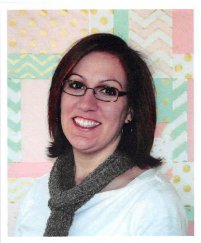 We will be having a special guest on September 15 for a trunk show. We are so excited to have Emily Herrick. She is the pattern designer of "Big Game".




Emily Herrick began her creative journey at a young age, drawing on her bedroom walls. Thankfully her talent has taken a much more productive turn.

Dabbling in the "crafty" arts most of her life, she started a quilt pattern company in 2006: "Crazy Old Ladies." Today, she continues to design individual patterns and books under the brand, "Emily Herrick Designs."

In 2011, Emily joined the team at Michael Miller Fabrics as a licensed fabric designer and has released several fabric collections with them.

In addition to fabric and patterns, Emily has had several other works featured in a variety of quilting publications and websites.

Follow Emily on Instagram: @crazyoldladies
Visit Emily's blog: crazyoldladiesquilts.blogspot.com

---
Kimberbell has a new book out with some gorgeous designs that are sure to make your home look beautiful! We can't wait to show you what we have made using this book.



---
Handmade by Moda comes in Charm packs and Layer Cakes. The colors are so vibrant and colorful.


---
Fall Class Schedule

Are you ready to get some projects done? Watch for the Fall class schedule!


---
We are getting this "to die for" fabric in the store. I can't wait.



---
Tip/Trick


She who has the most wins! The most important tool for quilting is your fabric collection. Build a good stash and then you'll always be able to find that special piece you need to complete a project.
---